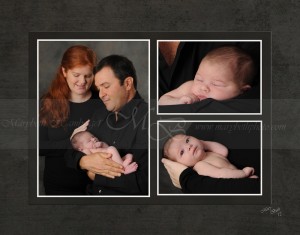 It's the beginning of another new year and I thought I'd confess a guilty secret of mine; and it may be one secret that many of you can identify with!  I take hundreds of personal photos with my cell phone camera or digital cameras every year and then I file them away on my hard drives and do nothing with them!  Rarely do any get printed in the traditional sense.  Sadly, I'm beginning to see this same pattern of behavior within myself.  I have the digital files but don't see the importance of backing them up; I have this "I'll get around to it" mentality, then and never seem to follow through.
I am relying on technology to keep my family memories safe and by storing them so that I can re-visit them someday. Here is the question: do we even have any idea when the media we are now using will become obsolete?  I recently read an industry related article stating that digital cameras will actually be obsolete in five years.  Consumers will rely solely on their smart phones to chronicle important family events! Does anyone else find this fact astonishing and somewhat sad besides me??
I've  been a professional photographer for over 25 years in the Deerfield Beach/Boca Raton region; and the old expression "the shoemaker's children have no shoes" is very true in my family!  Maybe my urgency stems from the fact that there are very few precious photos of our Dad who passed away at age 42.  We only have our parent's wedding day photos taken by a professional photographer. And there are no professional photos of our grandparents; just some faded, damaged Polaroid's.
The last time I had a professional photograph taken was 2 years ago; I needed an updated head shot for my website. My dear photographer friends; Donna and Ramfis were visiting from Jacksonville and were kind enough to help with this much overdue project.  My new head shot looks wonderful and I could never have achieved the end result without the help of a professional.   The end result was a  professional portrait taken by an experienced photographer; portrait lighting and retouching completed by a professional, printed by a professional lab that used top quality paper and fresh chemicals!
I wish to challenge the reader to have a professional portrait taken to have an experienced professional pose your family to reflect the best that you and they can be, adjust the color & density, retouch it and send it off to their professional printing lab for reproductions.  Then proudly display it on your wall for family and friends to enjoy.  They will thank you in years to come!  Do this for your children, grandchildren and great grandchildren!  There is no better thing to do than to display your family photos on your walls! "Children will not remember you for the images you stored on your computer, they remember you for the pictures on the wall and the time you spent together flipping through albums"  says Julie Kelleher, M. Photog., Cr. a professional photographer and colleague who's located in Oregon.
So, in 2014 I am going to challenge myself to stop taking photos and just filing them away. And perhaps I'll have another updated head shot taken by a professional photographer. Otherwise my grandchildren may never know what I looked like!